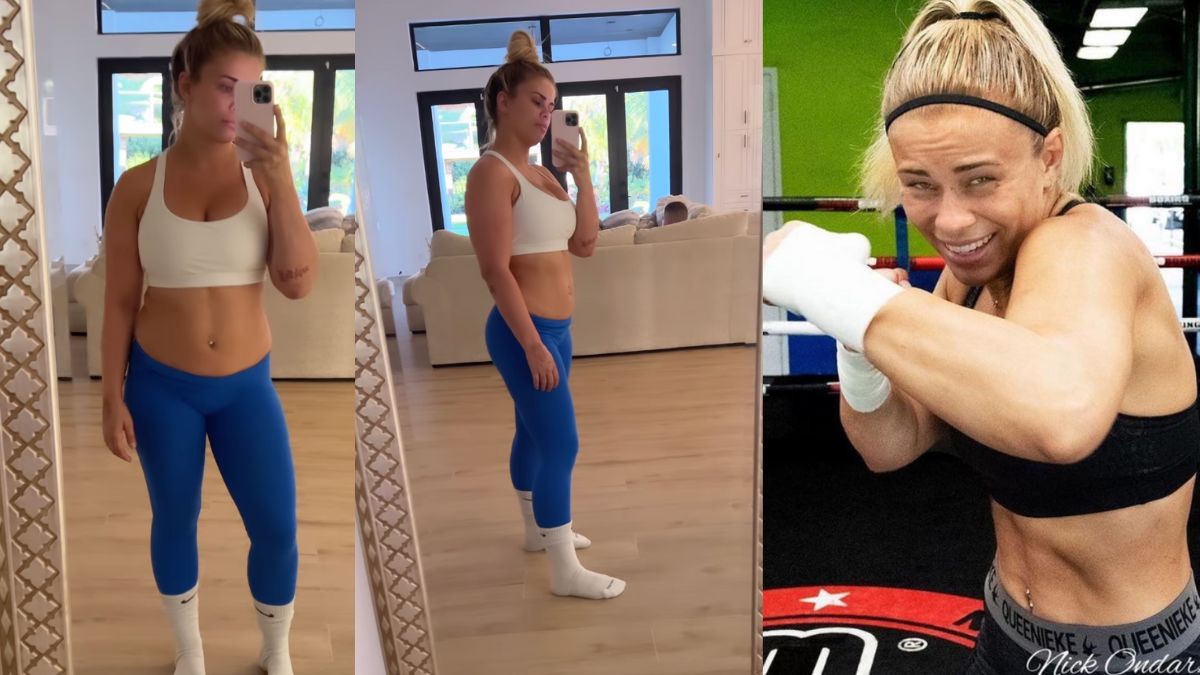 People who are happy don't hate, and those who hate aren't happy. So, to all the haters out there, keep commenting because it's only helping me grow my platform. I promise to be authentic from now on and show all sides of myself, including the fat, broken, skinny, and unfiltered versions of me. Social media isn't real, but I'll do my best to be genuine. By the way, check out my YouTube channel because I won't stop profiting from the best haters in the world.
VanZant struggled at the beginning of her bare-knuckle fighting profession, experiencing defeat in her initial two matches against Britain Hart and Rachael Ostovich in 2021. Despite both fights going to a decision, she was unable to emerge victorious.
I used to focus on presenting only my best qualities to the world, but I now realize that I wasn't showing my true self. I've recently come to terms with the fact that I've gained some weight – around 20 pounds – but I've also gained a lot of positive attributes like strength, power, muscle, and happiness. Despite receiving negative comments on my YouTube channel about my appearance, including being called pregnant, obese, and fat, I remind myself of one important thing.
After her contract with the UFC ended in 2020, Paige VanZant ventured into new opportunities and eventually landed in the field of bare-knuckle fighting. She secured a profitable agreement with the Bare Knuckle Fighting Championship (BKFC), which allowed her to exhibit her abilities and face formidable adversaries in the ring.Paige VanZant, an experienced fighter in both UFC and BKFC, recently spoke out against negative comments about her body that she received online. Despite being aware that social media doesn't always reflect reality, the 29-year-old fighter addressed the issue on Instagram. She explained that the criticism inspired her to showcase more authenticity on her social media accounts. VanZant intends to share images that represent all aspects of herself and won't feel sorry for her appearance. Although negative comments can be hurtful, it's admirable to see her standing up against body-shaming and promoting positivity instead.VanZant had a fight scheduled for August, but it was unexpectedly called off. Despite this setback, she has been keeping herself occupied by maintaining an active online presence. She has created her own website and an OnlyFans account, which allows fans to access unique photos and videos featuring the former UFC athlete.