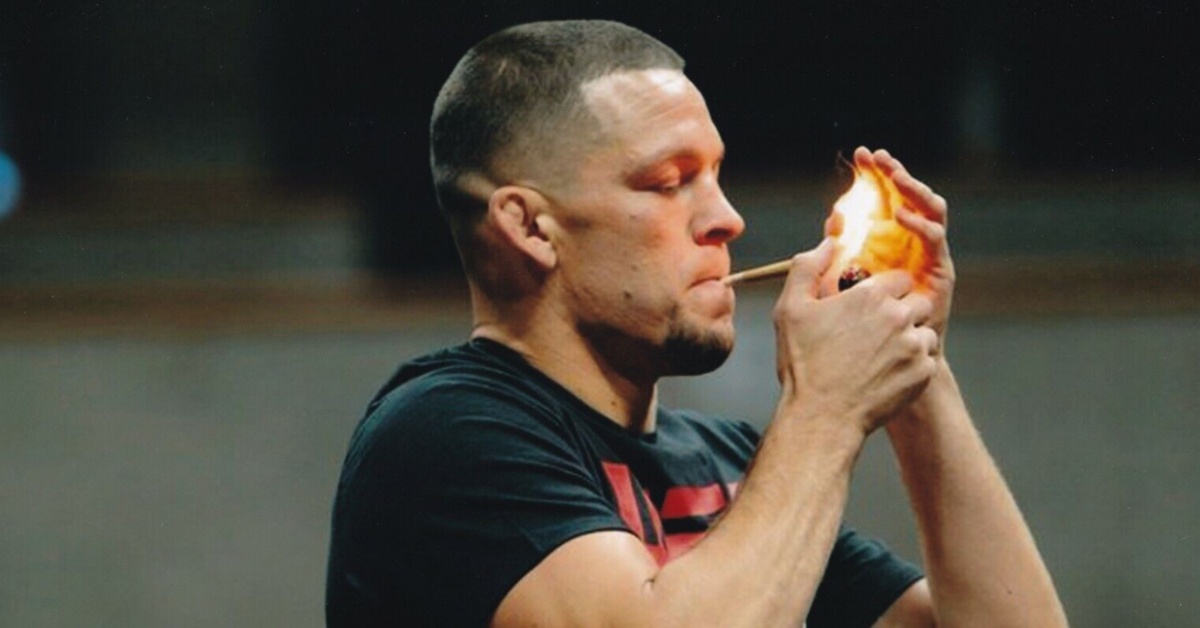 Nate Diaz is an avid marijuana user and can be regularly seen partaking at events, during press conferences, and even open workouts. Upon learning about the zero-tolerance policy that the TDLR has on marijuana use, Diaz suggested moving his boxing debut to another state.While marijuana testing is no longer addressed in many state regulating bodies, including the United States Anti-Doping Agency, the TDLR has a strict 50 ng/ml THC threshold in which any THC level over 50ng/ml is considered a violation. According to the TDLR, tests over the threshold will be subject to a 90-day suspension and a 0 fine. If the athlete wins her or his fight, the victory will be overturned to a no contest.The Stockton Samurai is scheduled to make his pro boxing debut on August 5 as he squares off with social media star Jake Paul. The two men are expected to enter the squared circle at the American Airlines Center in Dallas in a few short months. According to a spokesperson with the Texas Department of Licensing and Regulation, Nate Diaz will be subject to marijuana screening ahead of the highly anticipated clash. Steven Marrocco of MMA Fighting revealed the news on Twitter.
Nate Diaz Responds to Marijuana Testing in Texas
"Mr. Diaz will be held to the same rules as everyone else who competes in combative sports events in Texas."After 15 years with the Ultimate Fighting Championship, Nate Diaz walked away from the promotion following a fourth-round submission victory over Tony Ferguson at UFC 279 in September. Diaz is set to strap on the 10oz gloves for the first time but has been very open regarding a return to the UFC once he cashes in on his summertime showdown with Jake Paul. TDLR spokesperson to me on question of Nate Diaz and drug testing in Texas. Specifically, I asked whether VADA could supersede commission:
Nate Diaz may need to stash away his bongs, pipes, and roach clips until after he gets through his upcoming boxing match with Jake Paul.